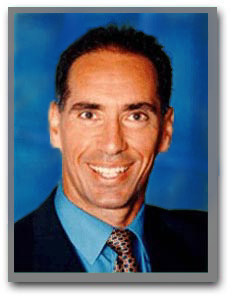 GENE S. RHEAUME
C.A., C.F.P., C.F.E.
Professional Background
After graduating from Carleton University in 1978 with a Bachelor of Commerce (Honours) degree, Gene Rheaume began his career articling for KPMG, Canada's largest accounting firm. Mr. Rheaume received his certification from the Ontario Institute of Chartered Accountants in 1980 and has since become both a Certified Financial Planner and a Certified Fraud Examiner.
An expert in personal and corporate taxation issues, Mr. Rheaume has also developed a solid reputation helping windfall recipients. His tax background, his experience in preparing financial projections and his ability to analyze complicated and diverse options have helped clients build wealth and make wise choices for over 29 years.
Career Highlights
Left KPMG in 1989 to launch successful accounting and tax practice.
Supplied financial transition planning services to a wide range of clients of Canada's leading outplacement firms.
Beginning with Farm Credit Corporation relocation in 1992 has provided financial transition services to hundreds of public servants caught up in many large downsizings including the Canadian military's Forces Reduction Program, and Public Works Government Services Canada's Workforce Adjustment Program.
Acquired detailed knowledge of several large pension plans including PSSA, CFSA, OMERS, HOOP,Ontario Teachers and Nortel .
Supplied assistance to employees of a wide range of organizations including large public high technology companies such as Nortel Networks.
Completed start-up financial forecasts used for attracting financing and venture capital for a number of organizations including advanced-technology firms Chrysalis ITS Inc. and eatsleepmusic.com (over US$40 million raised to date)
Interests
A Nepean resident, Mr. Rheaume is very active in the community, having volunteered with the Youth Services Bureau of Ottawa-Carleton, the Nepean Chamber of Commerce and the National Capital Squash Racquets Association.
He is an avid hockey player and is a member of the Royal Ottawa Golf and Country Club.
Mr. Rheaume is also a proud alumnus of the Carleton University Ravens football program.
Contact Gene Rheaume at gene@windfall.on.ca